Sean McGovern, CEO for the UK and Lloyd's at re/insurer AXA XL, is one of those elected to the Lloyd's Council.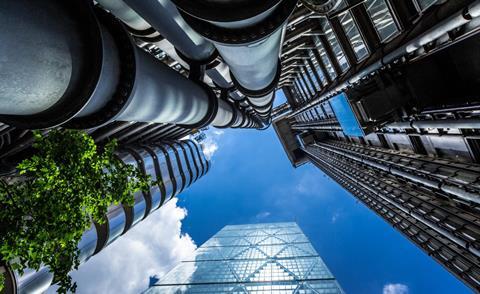 Lloyd's has confirmed a membership update for the Lloyd's Council after elections.
There were four vacancies to fill, two of which are new members, and two were re-elected.
Sean McGovern, representing AXA XL Syndicate, has been elected unopposed as a "Corporate-External" member of the Council.
Marcus Johnson, was elected unopposed as an "individual-external" member of the Council.
After a ballot for working members, Andrew Brooks and Vicky Carter were re-elected as working members of the Council.
They will also continue as deputy chairs, with all new terms of office starting 1 December 2023.
McGovern, UK and Lloyd's CEO at AXA XL, has been working in the Lloyd's market for nearly thirty years including as Lloyd's general counsel, chief risk officer, franchise board member and director of North America.
He is also director of the Lloyd's Market Association, a member of the Lloyd's Technology & Transformation Advisory Group and chair of the London Market Group.
Johnson was first elected as a member of Lloyd's in 1983 and is currently deputy chair and director of Kirly Group Holdings and the chair of the Association of Lloyd's Members.
McGovern replaces Karen Green, representative of Asta Managing Agency, and Johnson replaces Jeffery Barratt, representative of Nameco 1249, who both step down on 30 November, after nine and seven years, respectively, of Lloyd's Council service.
Chairman of Lloyd's, Bruce Carnegie-Brown, said: "I am delighted to welcome Sean and Marcus as new members of the Lloyd's Council, with all the years of industry experience that they bring. I would like to thank Karen Green and Jeffery Barratt for their years of dedicated service to the Council and wish them well for the future.
"I am also pleased that Andrew and Vicky have been re-elected to their positions as Working Members of the Council. With their knowledge and guidance, we've made good progress against Lloyd's strategic pillars and with the addition of our newest Council members are in good stead to continue to make our market thrive," Carnegie-Brown added.