Global Reinsurance talked to Caribbean Catastrophe Risk Insurance Facility chief executive Isaac Anthony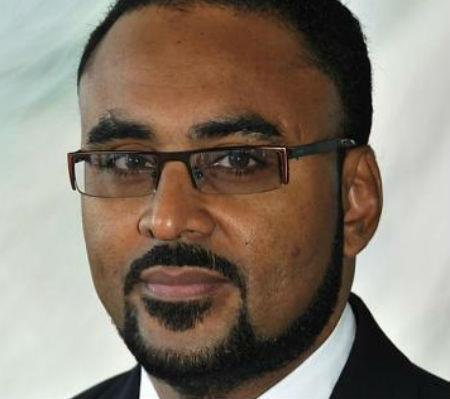 In the light of the climate change challenges the world is facing, is there scope for more products to be offered, along with the current earthquake, tropical cyclone and excess rainfall ones?
CCRIF recognizes the potential impacts of climate change and always seeks to meet the needs of its current – and potential – members. Currently, CCRIF is working on a number of products to supplement its sovereign earthquake, tropical cyclone and excess rainfall insurance. This includes microinsurance products. Microinsurance for individuals is an important complement to national-level insurance and facilitates more effective resource allocation by governments after a hazard event.
What are some of the initiatives the CCRIF has undertaken so far?
Between 2010 and 2014, CCRIF worked with the Munich Climate Insurance Initiative (MCII) and MicroEnsure and Munich Re – on the Climate Risk Adaptation and Insurance in the Caribbean project, which was funded by the German Federal Ministry for the Environment, Nature Conservation and Nuclear Safety (BMU) under the International Climate Initiative (IKI). The project developed two microinsurance products – the Livelihood Protection Policy (LPP) which is targeted at low-income individuals, and the Loan Portfolio Cover (LPC) – designed for lending institutions such as credit unions and insurance companies.
Targeted at individuals, the LPP is designed to help protect the livelihoods of vulnerable low-income individuals such as small farmers and day labourers, by providing quick cash payouts following extreme weather events (high winds and heavy rainfall). Provided through local insurance companies and financial institutions, it is currently available in three pilot countries – Saint Lucia, Jamaica and Grenada- and discussion are currently being held on the possibility to expand the project beyond those countries. Six hundred policies have been sold to date. The LPP has already proven its value when farmers in Saint Lucia received payouts on their LPP policies after an extreme rain event in December 2013.
Nicaragua was the first Central American government to join CCRIF as a member. Do you think others will follow, either from Central or South America?
CCRIF and COSEFIN (Council of Ministers of Finance of Central America, Panama and Dominican Republic) signed a memorandum of understanding in April 2015, paving the way for Central American countries to join CCRIF. In addition to Nicaragua, five other countries have expressed interest in becoming members and purchasing policies in the 2016-2017 policy year.
At this time there are no plans for South American countries to join – although CCRIF is open to facilitating membership of other regions.
The European Commission and the World Bank recently signed an agreement, and the UN, together with the World Bank and the (re)insurance industry, establishing the Insurance Development Forum as a tool to help tackle climate change. Do you think the CCRIF model will be brought to other areas in the world?
The Facility has been viewed by the UNFCCC as a best practice example for climate change adaptation that can be used by countries in other regions of the world – in fact from as far back as 2008, CCRIF was highlighted as a viable template for expansion and/or replication globally. In fact, CCRIF was the template used by the African Risk Capacity (ARC) which provides sovereign parametric insurance to African countries against extreme weather – specifically drought. CCRIF has received many requests to present its model as a template (as it was for Africa) and/or a host (as it was for Central America) for other areas in the world such as the South Pacific, and for LDCs, LLDCs and SIDS in general.
"From as far back as 2008, CCRIF was highlighted as a viable template for expansion and/or replication globally. In fact, CCRIF was the template used by the African Risk Capacity"
Expansion of CCRIF – bringing the CCRIF model to other parts of the world – was boosted by recent international climate change commitments. In 2015, at COP21 – the climate change conference held in Paris – United States President Barack Obama pledged resources to support CCRIF (and ARC and PCRAFI[1]) to increase climate risk insurance coverage to help respond to severe climate-related impacts in terms of coverage offered and countries involved. Earlier in 2015, the G-7 announced action to support efforts by vulnerable developing countries to manage climate change-related disaster risk through insurance, with an aim to increase the number of people with access to direct or indirect climate risk insurance coverage by up to 400 million by 2020 and that this commitment will build upon existing risk insurance facilities such as CCRIF.
CCRIF is a model in other arenas as well – in 2015, World Bank President, Jim Yong Kim announced plans of the World Bank Group to develop a pandemic emergency facility that would be fashioned after CCRIF and trigger payouts as the result of biological threats through epidemics or pandemics – CCRIF is part of this discussion.
Where do you think the next regional catastrophe funds will be established?
I believe that the next regional catastrophe funds will be established in the Pacific region, which has been in discussion about this for many years and has laid the groundwork with the Pacific Catastrophe Risk Assessment and Financing Initiative (PCRAFI). Managing such a catastrophe risk pool by CCRIF through a segregated portfolio as is being done for Central America is also an option for the Pacific countries.