The first high resolution, multi-peril flood model of its kind for the country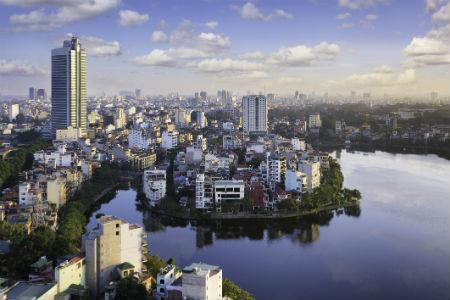 JBA Risk Management has launched a multi-peril flood probabilistic model for Vietnam – the first of its kind.
According to the UK-based hazard modelling company, industrial developments in Vietnam have encroached on historic flood plans, increasing the potential for extreme flood loss in the country. This is coupled with the fact that insurance is one of the fastest growing sectors of the Vietnam economy.
JBA Risk Management created the model to cater for the aggregated exposure portfolios related to river flood and surface water, making this the first multi-peril flood probabilistic model for Vietnam.
JBA Risk Management director Jane Toothill said: "The model allows insurers to better understand which locations are most exposed to severe and frequent flooding. It will be particularly useful for understanding flood correlations between areas of major exposure such as industrial parks and large cities."
More than 2,000km of detailed flood defences are included in the model from detailed mapping of aerial imagery.