Business Advisory Group to meet every quarter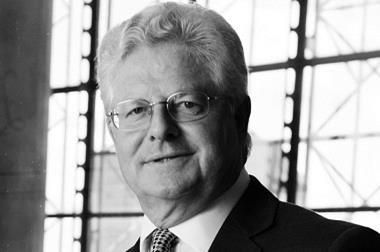 Lloyd's chairman John Nelson will join a panel advising the UK government on business, according to 10 Downing Street.
The Business Advisory Group will let government ministers hear industry's worries about economic policies and other issues, including the renegotiation of the UK's links with Europe ahead of the in/out referendum.
The group will meet every quarter from this autumn.
Downing Street said the group will "act as a sounding board through which ministers can listen to and debate concerns and priorities facing industry, and can discuss the government's economic and business policies around key areas such as productivity, European reform and housing".
Other members of the group are:
Alison Brittain (incoming CEO, Whitbread)
Bob Dudley (CEO, BP)
Nigel Wilson (CEO, Legal and General)
Carolyn McCall (CEO, easyJet)
David Joseph (Chairman/ CEO, Universal UK)
Robert Noel (CEO, Land Securities)
Jayne-Anne Ghadia (CEO, Virgin Money)
Xavier Rolet (CEO, LSE)
Eileen Burbidge (Partner, Passion Capital)
Jeff Fairburn (CEO, Persimmon)
Steve Varley (Chairman, EY)
Andy Clarke (CEO, Asda)
Paul Walsh (CEO, Compass Group)
Simon Segars, (CEO, ARM)
Steve Wadey (CEO, QinetiQ)
Liv Garfield (CEO Severn Trent)
Warren East, (CEO Rolls-Royce)
Ana Botin (Chairwoman, Santander)