Inga Beale: Lloyd's is "very privileged" to have new DIFC and Middle East platform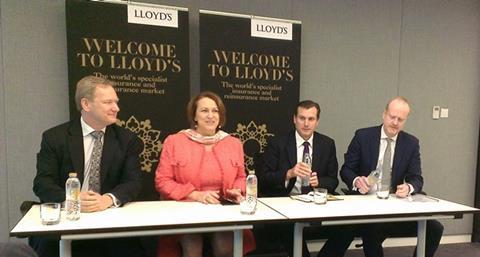 Lloyd's officially opened its new Dubai underwriting platform today to cover risks across the Middle East and North Africa, as first revealed by GR last January.
There are now nine Lloyd's firms trading in the Dubai International Financial Centre: Amlin, Argo Re, Beazley, Catlin, Liberty, Markel, Talbot, Visionary and Watkins. Seven will run from the new Lloyd's office.
Speaking at a press conference in Dubai, Lloyd's chief executive Inga Beale said: "It's a very exciting day today. After years of deliberation and discussion we have finally opened this Lloyd's office. We feel very privileged.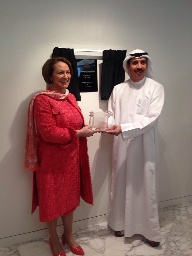 Beale added that Lloyd's had always been strong in markets like Europe and North America but was now keen to expand its underwriting base.
She added that Dubai was the "obvious" place for Lloyd's to choose in the MENA region. "We think that having Lloyd's here will raise the standards," Beale went on.
"We will educate businesses in pricing risks. I just think it will start raising the bar.'
Lloyd's Dubai country manager Mark Cooper said that Lloyd's will continue to work closely with brokers and said a key aim would be to "work proactively with the market to raise awareness of specialist lines".
Lloyd's head of UK, Ireland, Middle East and Africa Cameron Murray said: "The reason we chose Dubai ultimately is that we realised that it effectively became the undisputed insurance hub for this region."
Responding to a question on whether Lloyd's could still write profitable business in such a competitive market, Lloyd's director of international markets Vincent Vandendael said: "Lloyd's is known for its risk selection so we do think we can write profitable business here."