Rate pressure and investment returns to blame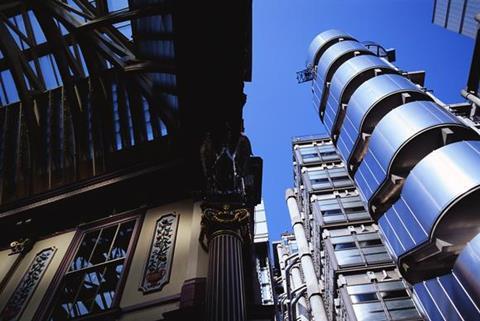 Lloyd's pre-tax profits are down by nearly a third (28%) against the first half of 2014, according to the market's 2015 H1 report.
Lloyd's today released reports that said its pre-tax profit was £1.19bn for the period, compared with £1.65bn for the same period in 2014.
Gross written premiums grew by 7% to £15.5bn (H1 2014: £14.5bn) but the underlying growth, excluding foreign exchange was 1.4%.
Lloyd's said the lower profitability was caused by pressure on premium rates and also lower investment returns.
Lloyd's chairman John Nelson said: "There is little doubt that challenging times lie ahead, Lloyd's is in a robust financial position, well capitalised and well reserved to face the future."
Lloyd's also saw a rise from H1 2014's combined ratio of 87.4% by just over two percentage points to 89.5% in H1 of 2015.
Despite this, Lloyd's has still outperformed competitors.
The Lloyd's competitor group – namely Ace, AIG, Arch, Everest Re, Hannover Re, Mapfre, Munich Re, Partner Re, SCOR, Swiss Re and XL – had an average combined ratio of 92.8%.
Lloyd's chief executive Inga Beale was upbeat about the market's first-half performance.
She said: "These results demonstrate Lloyd's success and resilience despite challenging underwriting and investment conditions.
"This sizable profit is in large part due to the market's expert underwriting and our deep commitment to rigorous oversight."