Slipcase bags £1m from UK software house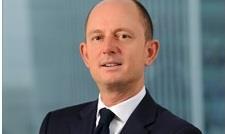 London Market Group (LMG) chairman Steve Hearn has hailed external investment in insurance platform Slipcase as a positive sign for the industry.
Slipcase has announced that it has received nearly £1m from UK software house Putitout.
Hearn, who is also Willis Group deputy chief executive, said: "Technology plays such an important role in our market and increasingly so as we modernise our processes and become more efficient.
"I'm very pleased to see external technology providers investing in our sector in a way that can support innovation and improve the way we communicate, share expertise and consequently provide even better service for our clients."
The new Slipcase software investment will involve:
- An upgraded desktop site
- An app for Apple & Android devices
- Back-end support & continuous development
Slipcase was launched in the London market in May 2012 as Myslipcase. It now has members from 72 countries.
Slipcase director Alex Hearn said: "Upgrading our platform and adding fully mobile capabilities will enable us to continue to evolve and progress, offering users and client pages an excellent service."
Putitout chief executive Charlie Cadbury said: "We have been interested in the (re)insurance industry for a number of years as an exciting and progressive environment for technological advancement."