But overseas territories threaten London's position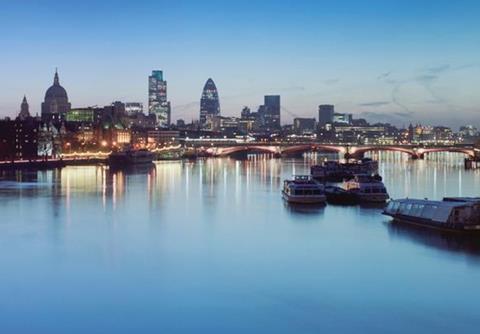 The premium total for the London company market in 2014 was £22.943bn, according to a new report by the International Underwriting Association (IUA).
This is a small increase from the £22.93bn written in 2013.
Combining the IUA's total company market income figure of £22.934bn with Lloyd's of London's gross written premium figure of £25.283bn gives an overall total for the London Market of £48.217bn.
Gross premium written in London in 2014 was £15.855bn, up from £15.46bn in 2013, while a further £7.079bn was written in other locations but overseen by London operations (£7.46bn: 2013).
This reflects a wider trend that has seen overseas premium controlled by London drop over five years.
"We talk a lot about how the London market is seeking business from emerging economies," said IUA chief executive Dave Matcham at a press conference today.
"While we don't have huge premium numbers in these areas, since 2012 that number is falling. There is less Asian business coming to London."
The IUA noted that only 2% of premiums available in Asia are picked up by the London market.
The trade body put this down to more business being retained by non-London regional insurance centres.
But the IUA noted that its members were adapting to this and that the IUA was working with Lloyd's and brokers to improve London's strategic position.
IUA chief executive Dave Matcham said: "Each company is, of course, unique and will have its own experiences of the business in the London market, but we can now detect some longer term evidence for trends that have been keenly debated.
"It is clear that a growing level of business is being written independently in local markets. Direct and facultative placements are becoming more dominant compared to treaty business. Premium changes are not uniform across different business classes and there are some interesting variations in the significance of emerging markets."
Geographically, for business written in London, the UK and Ireland remains the dominant source of income with a 52% share of the total. For business controlled by London operations but written in other offices, continental Europe has become the largest income provider (34%) overtaking regional UK and Ireland offices (33%).
A London Market Group report, London Matters, said that the London market was worth £60bn in 2014, but this figure includes data from firms such as P&I clubs, which the IUA report excludes.
Data submissions were received from around 60 firms and business was analysed by placement type, class and geographical origin.