Business halt operations in Japan as they assess damage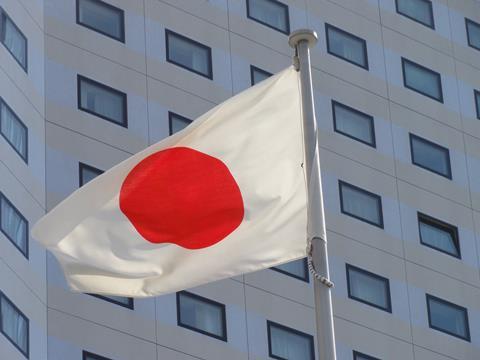 Monday saw some of the biggest Japanese manufacturers halt operations as they assessed damages produced by the two major earthquakes that hit the manufacturing region of Kumamoto, in south-western Japan, at the end of last week.
Mitsubishi, Fujifilm, Sony, Bridgestone, Honda and Toyota are some of the companies whose production plants and supply chains were affected by the two powerful quakes, that killed more than 40 people, injured over a 1000 and caused extensive destruction to buildings, roads, bridges and railways. Most of them have now halted operations as they look into the extent of the damage and work to confirm the safety of their employees.
Car manufacturer Toyota, the world's biggest one, announced today that "Due to parts shortages resulting from the severe earthquakes that struck Japan's island of Kyushu on April 14 and after, Toyota will suspend production on its vehicle assembly lines in stages between April 18 and 23."
The week-long suspension is expected to lead to a drop in production of about 50,000 vehicles, according to industry analysts, and operations will only recommence when Toyota's suppliers are able to start sourcing parts again, which might mean they will have to shift production to other facilities at home and abroad.
Giant electronic manufacturer Sony was also assessing damage during the weekend, as its smartphone image sensors factory was badly damaged, and will for now remain closed. On the same line, Honda Motor Co. has suspended production at its motorcycle plant in Kumamoto, Nissan Motor Co. stopped output at its plant in Fukuoka and Fujifilm Holdings Corp. also halted production of electronic-display devices at its Kumamoto plant.
According to Bloomberg, Toyota Motor Corp. fell 4.8%, which is the most in the last two months and means that the company's operating profit may be reduced by about 30bn yen ($277m) for the quarter ending in June because the earthquakes have disrupted parts supplies.
In addition to this, Dai-Ichi Life Insurance Co. tumbled 5.6 percent, while Tokio Marine Holdings Inc. lost 5.9%. Always according to Bloomberg reports there were other stocks affected by , such as TDK Corp., which provides battery parts and was down 5 percent and Kyushu Electric, which runs Japan's only operating nuclear plants and was down 8 percent.