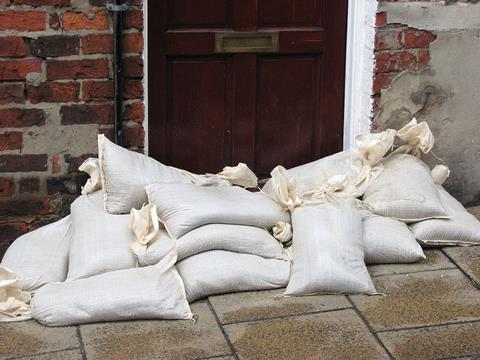 Claims for last month's thunderstorms and flooding in Texas and Oklahoma are expected to exceed $1bn, according to Aon Benfield.
This was the wettest May on record for both Texas and Oklahoma. The flooding across the two US states caused by last month's storms damaged more than 5,000 homes in Texas alone. Flash flooding also hit the greater Oklahoma City metro region where hundreds of homes also sustained flood damage.
According to Aon Benfield's Impact Forecasting, the storms and floods caused total aggregated economic losses of $3bn, and overall insured losses are predicted to 'easily exceed' the $1bn mark.
Impact Forecasting associate director and meteorologist Steve Bowen, told GR : "The $1bn insured loss estimate for May is the minimum value that we expect for the month, as overall total is likely to be higher once all assessments are taken and claims are filed and processed. It was a busy May in the US."
This level of loss has occured despite parts of the two states having low flood insurance peneration. Acccording Bowen, not only were the storms extreme, this was an area that had not seen significant rain for some time.
In Global Catasrophe Recap: May 2015 Impact Forecasting reported: "The rains, which were 500% greater than normal values for the month of May in some locations, led to major riverine and flash flooding in areas that had long been mired in a multi-year drought."
Losses of this nature are consistent with the time of year as May is the peak month for severe thunderstorms in the US. According to Bowen the recent five-year average for insured losses in May has been $4.5bn, and May 2011 was marked with Joplin, Missouri EF5 tornado, which caused more than $8bn in insured losses.
However, a key aspect of the Texas and Oklahoma insurance losses was the areas affected and the low penetration in these areas.
Bowen explains: "Flood insurance is primarily handled by the U.S. government through its National Flood Insurance Program (NFIP) and these policies are largely dominated by homeowners who live immediately along coastlines that are vulnerable to hurricane landfalls. Residents who live inland along rivers tend to have lower percentage of NFIP coverage."
With seasonal severe weather on the horizon, this may not be the last we see this summer of flood events extending beyond flood zones and damaging uninsured properties.
Bowen adds: "As the calendar shifts to June, we can expect even more inclement weather in the form of severe thunderstorms and also the ever present risk of a hurricane landfall as the Atlantic hurricane season gets underway.
"The United States has the most prolific severe thunderstorms – and weather – of any country in the world, so there are inherent risks that insurance companies understand exist when entering the market."