The region's most respected firms, innovative initiatives and accomplished individuals were celebrated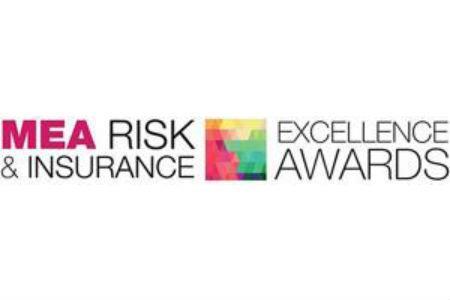 The MENA region's most highly acclaimed (re)insurers and risk managers were celebrating in Dubai on Sunday at the second MEA Risk and Insurance Excellence Awards run by Global Reinsurance and sister publication StrategicRISK, sponsored by Aon, Apex Insurance, Clyde & Co, Crawford and RSA.
Held at the Four Seasons, Jumeirah Beach, more than 150 of the regions executives were in attendance.
The night was hosted by StrategicRISK editor-in-chief Mike Jones and Jack Grocott, publisher of StrategicRISK and Global Reinsurance.
After being nominated and judged by their peers, we would like to offer our congratulations to all of the 2016 winners, who rose to the top of their categories during a highly competitive year.
MEA COMMERCIAL BROKER INITIATIVE OF THE YEAR
Winner: Marsh
MEA COMMERCIAL INSURER INITIATIVE OF THE YEAR
WINNER: National General Insurance (NGI)
MEA INSURER CLAIMS INITIAIVE OF THE YEAR
WINNER: Abu Dhabi National Insurance Company (ADNIC)
MEA REINSURER INITIATIVE OF THE YEAR
WINNER: Africa RE
MEA TRAINING & EDUCATION INITIATIVE OF THE YEAR
WINNER: BIMA
MEA BUSINESS PARTNER OF THE YEAR
WINNER: Milliman
MEA RISK COMMUNICATION STRATEGY OF THE YEAR (Service Provider)
WINNER: AON
MEA RISK COMMUNICATION STRATEGY OF THE YEAR (General Business)
WINNER: Lukoil
MEA ENTERPRISE RISK MANAGEMENT PROGRAMME OF THE YEAR
WINNER: Kuwait Petroleum International
MEA RISK MANAGER OF THE YEAR
WINNER: Alexander Larsen, Lukoil
MEA SPECIAL RECOGNITION AWARD
WINNER: Dr Riyad Jaddal, Go Global
MEA INSURER CEOS' CEO OF THE YEAR
WINNERS: Ahmad Idris, ADNIC & Omer Elamin, Orient Insurance Group
MEA REINSURER CEOS' CEO OF THE YEAR
WINNER: Fadi Abunahl, Trust Re
MEA BROKER CEOS' CEO OF THE YEAR
WINNER: Tony Saada, Lockton
MEA INDUSTRY ACHIEVER OF THE YEAR
WINNER: Farid Chedid, Chedid Re