CUO talks business expansion and why a new Cold War is an opportunity for the Panamanian reinsurer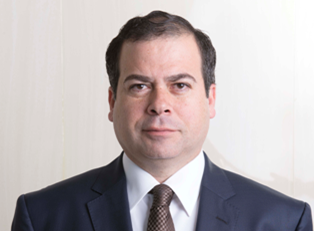 At the end of 2013 Barents Re received a $100m capital infusion to support continued expansion, particularly in Europe. What action has taken place since the announcement and what are the plans?
We haven't wasted any time and began this year by approaching a number of possible targets. We are very close to completing an acquisition of a German insurance company, which we plan to use to do more business within the EU. As our global expansion continues, I am delighted with our newest operation in Moscow. This expansion into Russia is not only because we are interested in the Russian market but because it gives us better access to the Eastern European markets which are a big focus for us. Our plan for Eastern Europe is to acquire local knowhow. This knowledge is essential for us as the only underwriters that truly know those markets and know the region are Russian groups because they were the only ones allowed to operate over the past few decades. We are also planning to acquire a direct broking group that has operations in Southern Europe and to incorporate them into our network. This acquisition fits directly into our strategy as the amount of our business that comes through brokers is relatively small and so we still plan on winning a lot of business by acquiring it ourselves. However, this money will not only be used for acquisitions. We are also opening new offices and in January we opened a new office in Madrid.
Will this cash injection only be used for European growth or will some trickle down to your native Latin America?
We just acquired an insurance company in Colombia that will be operational this month. The business used to belong to the coffee federation and we have bought it to position ourselves for some of the large infrastructure projects in Colombia. This year alone, more than $25bn will be spent in that country on infrastructure projects. In Mexico we are also planning to have a direct insurance operation in the market. This should be completed later this year.
How much does the future growth of Barents Re depend on acquisitions?
We believe in buying operations but we are not interested in businesses that do not fit our business model and our risk matrix. What we believe in is buying carriers and then we develop the business into one that fits into our company. This is something we are very cautious about. We believe in organic growth but only in highly regulated markets.
You have an established presence in the MENA region, are there plans to expand?
We have developed operations over the past couple of years (a Beirut office) which is already quite mature. We have achieved our premium targets but we want now to focus less on growth and instead target consolidation and develop the lines of business that we have particular expertise in such as bancassurance. The reason that we are targeting this is because the banking sector has a better reputation in the region when compared to the insurance sector. This is the opposite of what we experience in Latin America. We are also expanding our reinsurance business to take into account Turkey. By the end of this year I expect Turkey to be the biggest non-cat premium market for us in the Middle East.

Are there any particular lines or products that you will target in Middle East and Turkey?
One area I am looking to develop a new product is in technology protection and for identity safeguards. I predict that this type of product might have an appetite in Turkey. This is of particular importance in Turkey where the use of Twitter is prohibited. As an example, someone might pay a small policy to have protection in place if someone created a tweet using your name that criticised the government. Well guess what, in the UK if this happened then you may get sued. This is a real risk. The penetration of social media activity in Turkey is the highest in the world. We have to address new forms of technology and new forms of communication as a way of selling insurance products that people need in a more connected world. This is the challenge.
With the Middle East and Eastern Europe covered, how will you grow in this part of the world?
As our Middle East operations grow and with the new Moscow office we are well positioned to grab the territory in the middle: the Caspian and Black Sea markets. Now is a good time to grow in these markets as we are seen as neutral because Panama does not take any political stances. So in reality, we are seen as more of a stable player in the political sense. The present climate of a new Cold War is actually an opportunity.
What are your observations on the Latin American insurance markets?
Firstly, let's take a look at Brazil. Rates are significantly down as the economy slows down and insurance sector continues to come under substantial pressure. Over the next few years I expect some market consolidation and all it will take is for a large loss event and then we will see a significant drop in the number of market players. For Mexico, I am bullish. The new government has done something that had never been done before, they restructured the oil and gas sector. This is creating growth that will materialise within the next three to five years as the expansion of oil production and deep sea oil drilling continues. The government will use the revenues from oil and gas and plough this back into infrastructure projects. This could lead to double digit growth for insurance premiums. South of Brazil (Chile & Argentina) I don't expect much to happen. Northern South America you have the biggest markets (Colombia & Venezuela) in which we see a large infrastructure push.
What is the long term strategy for Barents Re?
Our ambition of having vertical integration is a strategy that is becoming clearer and will probably be the future strategy for much of the larger reinsurers in Europe. They are recognising that rates are going down so the only way to obtain returns is to have an integration that allows them to manage intermediary costs. Intermediary costs might come from broking but they may also come from having an insurance operation that charges you a commission to issue a policy. Reinsurers are becoming more integrated and we are moving to a world that is more stand alone and more interconnected on the insurance and reinsurance platform. In other words, soon you will have networks belonging to specific reinsurance operators that will have their own insurance companies so that capacity is given to their own insurers and will contact their clients directly. The impact will be that the local players and the brokers will be squeezed and will have a tough future.
What does the future hold for reinsurance?
My thought is that the way we see capacity will totally change. Today the market has an over simplistic way of looking at reinsurance because they are looking at wholesale capacity on an undifferentiated way. As the market is changing, reinsurers have become more integrated, have larger balance sheets, and have large capital with a legacy of risk. Reinsurers need to be seen in a different way. They need to be judged not by the size of their balance sheet but by the risk relative to the size of the balance sheet. This is a fundamental change because many of the larger reinsurers will have to deleverage from their current structure, if they want to survive.