The merger with Argo gives Ariel Re even more opportunities to engage with new risk and innovation; Global Reinsurance Ryan Mather speaks about the road ahead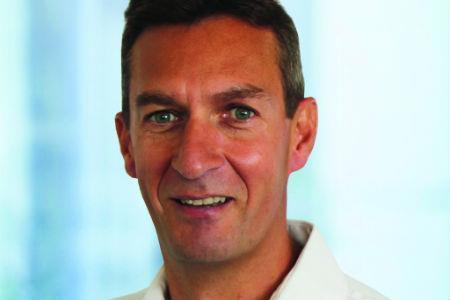 At Ariel Re's inception in 2006, founder Donald Kramer and the team he compiled managed to raise $1bn in six weeks.
Ryan Mather was a part of that original team. Now 11 years on, 110 people strong and extending over Bermuda the US and London, Ariel Re is evolving and Mather is again playing a key role. Ariel Re was acquired by Argo Group in February, and Mather was appointed global head of reinsurance, with all group reinsurance falling
under the banner of Ariel Re.
Global Reinsurance editor Samera Owusu Tutu spoke to Mather about the road ahead for the new Ariel Re.
This is a challenging time for reinsurance globally, and yet after only 11 years Ariel Re managed to make a notable mark; how did you steer the company into rising in relevance in Bermuda?
Over the course of the 10 years, we've managed to establish ourselves as a leading market in a few lines of business. We always believed in doing a few things well, rather than spreading ourselves too thinly.
It is important that companies such as ours have a secure place in the market. What that means for us is firstly being able to deliver large amounts of high-quality capacity at a fair price. But, more importantly, we also think it means having the degree of intellectual property, knowledge, ability to structure and deliver products that work out better for our clients given their own individual situations. Part of our relevance is knowing our clients well so that we can offer them not just capacity, but also the best advice.
As a risk-taking business, we strive to engender a culture that is open, candid and honest.
One of the key factors to your appointment of global head of reinsurance after the Argo/Ariel acquisition was your leadership style; can you tell me a bit about this style and how you intend to lead as Argo global head of reinsurance?
First and foremost, I'm an underwriter and have been for a long time, so I have empathy with our team. I understand many of their day-to-day pressures and can offer advice and help.
One thing about leading is being fair to all. If people believe they are being treated fairly, then generally they respond in a positive way to their job. That requires consistency, which I bring.
One of my roles is to set the tone of the culture. As a risk-taking business, we strive to engender a culture that is open, candid and honest. Because we work in an industry where we regularly have incomplete knowledge – especially around emerging risk – we're heavy users of models that we know have their own fallibility. So mistakes are a part of our life, but we feel that making mistakes is an opportunity to learn rather than to administer punishment.
Both Argo Group and Ariel Re have been prolific in exploring and engaging with new risk and innovation; can you tell me a bit about Ariel Re's unique modelling and risk analysis tools, and how they may be used to drive forward some of Argo Group's innovative offerings, such as Insur4drones?
One of the big attractions of us joining Argo was that it has an innovative, entrepreneurial culture, which fits in with what Ariel aspires to. We're looking forward to being able to collaborate with some great people with great ideas.
An example of that: Argo holds an off-site for the leadership group at the Harvard Business School. This was the first opportunity for us all to meet each other's new colleagues.
One of the few good things about being in the softer phase of the underwriting cycle is that innovation just becomes a necessity. If we carry on doing the same old stuff in the same old way, we would wither and die. We have to recognise that the world moves on and risk evolves, and we need to make sure that we're current with that.
We have a phenomenal research and development team, and we've always had the advantage of world- beating portfolio management software and systems that allow us to run live portfolios. The combination of that with what Argo has to offer should be world-beating.
We are forced to innovate by where the market is today, and we will continue to do so.
Are the aspirations global?
Absolutely. Argo has just hired head of international businesses, Jose Hernandez, who has lived in Asia and Latin America, so he brings a whole new angle to things, and we're looking forward to springboarding off that.
What are your intentions for Argo's reinsurance division over the next 12 months?
The first 12 months is about integrating two successful businesses and making them into one team. It's also about harmonising systems and managing the underwriting cultures. We're fortunate that there's been good familiarity around the teams; we're all largely in Bermuda, and have traded together over the years.
So far, at a high level our approach appears to be similar – different enough that we can learn from one another, but similar. It's important that we find one style in which to underwrite. I've often said that there are lots of different ways to underwrite successfully, as long as you only use one style at a time – and we have to find that style.
How important is cultural congruence to you when merging like this?
I think it's super-important. When we hire people externally, we look for people who are a good cultural fit, as well as them having the ability to perform the role. I would have had no hesitation in hiring any of the people we are working with now through this merger, which is great.
How will Ariel Re be exploring cyber and other emerging risks?
We are forced to innovate by where the market is today, and we will continue to do so. We will do that in the way that we've always done it: we will do the research to make sure we understand the risk as fully as possible. And we will make sure we understand every aspect of the product we are offering, from the mechanics to the rationale.
The best live example I can give for this process is that a year ago we hired a full team to write a brand new business for us, which is renewable energy. We spent an entire 12 months performing R&D, designing a product, talking to the market, building models and policy forms.
It's only in the past couple of weeks that we've bound our first deal. And that's by design. But now that we've launched that business into the revenue-generating phase, we feel super-confident that it's ready for it.