On growth, market challenges, and becoming a Lloyd's registered broker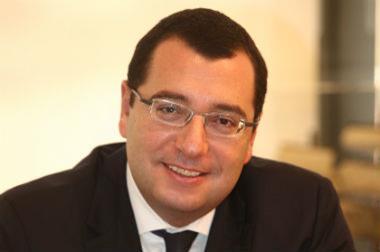 Not for nothing is Chedid Re one of the largest reinsurance brokers in the Middle East. With a presence in Dubai established over the last eight years it's a key player on the reinsurance scene. Chedid Re has bucked the trend of major European firms setting up shop in the Middle East by expanding into Europe and becoming a Lloyd's registered broker. In the eyes of its chief executive, Farid Chedid, Chedid Re is a powerhouse, and he wants the world to know it.
"We have the largest team of experts on the ground," says Chedid. "There is no single competitor of ours that has such capabilities. A lot of brokers have a lot of capabilities, but no one has this depth and breadth of expertise."
But Chedid Re was borne out of humble beginnings. "The first company started in Cyprus in September 1998 and we were three people. Today the group employs over 300 people," says Chedid. "Initially we focussed on three territories: Saudi Arabia, Lebanon and Greece. We were involved primarily in two lines of business: marine on one hand, and casualty and financial lines on the other. We were a very a niche player."
This reinsurance broker went from the super niche to become a force within the Middle East and North Africa (MENA) region covering many lines of business – one that is blazing a trail internationally.
This was no small feat; the MENA region is not without its challenges, and as Chedid highlights, an emerging market doesn't mean an easy market.
"The markets in the Middle East today are fast growth on the insurance side, slow growth on the reinsurance side. This is what a lot of reinsurers and international players are not seeing. By the fact that they think it is fast growth on the insurance, and therefore will be fast growth on the reinsurance side, there is an influx of capacity to the region, both in terms of numbers of players and in terms of the capacities provided. Because of that, supply and demand is not in equilibrium.
"Prices keep on dropping on the reinsurance side, because new capacity needs to be serviced, expenses need to be paid, and this is a problem for the region."
Even with these adverse conditions, however, Chedid Re has prevailed and proved its worth.
Chedid adds: "Despite this challenging environment on the insurance and reinsurance side, the security and political instability across the Middle East region – whether it's Syria, Iraq, Libya, Yemen, – we have been able to maintain momentum. We have been able to maintain fast growth, because we have been able to provide solutions."
This resilience and acumen has not gone unnoticed on the global stage and Chedid Re has been able to build bridges with markets in London. Chedid Re's Cypriot leg has had a relationship with Lloyd's for most of its existence. It became a Lloyd's coverholder in record time – just six months from the company's launch.
"We started in September '98, and were an approved Lloyd's coverholder in April '99. At the time we were told that this was the fastest approval for a Lloyd's coverholder application."
While this was a major step for a broker in the region, Chedid explains approval has its limitations.
"As a Lloyd's coverholder, our only access to Lloyd's was through binding authorities that we have with some syndicates at Lloyd's. To date, the relationship on binding authorities is with around 16 or 17 syndicates at Lloyd's."
Now, 16 years on from its landmark association with Lloyd's, Chedid Re is now a registered Lloyd's broker.
"Our Cypriot company has become a Lloyd's registered broker. This is a fantastic achievement for us. [We are] the first Lloyd's broker out of Cyprus and we are very proud of that.
Chedid adds that being a Lloyd's registered broker means Chedid Re will have open market business with Lloyd's.
"We have access to 96 syndicates at Lloyd's and can access any capacity, so the possibilities of finding new solutions and producing business to Lloyd's have been multiplied."
Chedid is keen to acknowledge that "not too many international brokers are accepted as Lloyd's-registered without having London presence", and adds that "the intention is to set up in London" as opposed to the new Dubai platform.
Though this is the big step for a broker in the MENA region, this relationship is far more symbiotic than meets the eye, given Lloyd's recent move to set up a platform in Dubai.
Chedid says that this his company's registration will enhance the corporation's access in the Middle East. "This is a step forward in strengthening the corporation and relationship between Lloyd's and the MENA region.
"The closer we get to Lloyd's the better it is for our clients, the better it is for us and the better it is for the Lloyd's syndicates."
So what's next? According to Chedid, the reinsurance broker's next big move is into Sub-Saharan Africa, starting with East Africa.
"Since 2014 we've started expanding also outside the [MENA] region into Sub-Saharan Africa and the main focus today is east Africa," says Chedid. "We've created a joint venture with a large conglomerate in east Africa."
He adds: "The idea is to be in the whole continent with different offices and operations before the end of the year."
With so much progression in the pipeline, the obvious question is will others in the region follow suit? Chedid does not seem concerned.
"The day [other brokers] see our strategy is successful, I'm sure a lot will want to imitate. We are used to other brokers imitating what we are doing. This reinforces and reconfirms our leadership position."