US disruptor to buy $10m bitcoin in preparation for the move
San Francisco-based disruptor Metromile has become the world's first insurer to accept payments in bitcoin cryptocurrency.
The firm will purchase $10m of bitcoin in the second quarter to pave way for the move.
A spokesperson said: "We believe decentralised finance and cryptocurrency will create enduring advantages in insurance, including lower cost transactions, faster settlement times and quicker claims resolution."
This development is the latest indicator of growing interest from the insurance sector in cryptocurrency.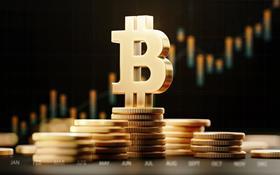 Life insurer MassMutual bought $100m bitcoin in December last year for its investment portfolio.
Lloyd's syndicates have also backed a Welsh broker protecting online wallets.
According to Finder, 19% of Brits have bought cryptocurrency as at February 2021. This is an increase of 558% since 2018, when just 3% of the UK population owned cryptocurrency. This means it could be a target for high net worth products.
Supporters argue bitcoin, with its limited supply, is digital gold and a hedge against inflation.
Crypto risks
However, cryptocurrency is coming under intense regulatory scrutiny, both in the UK and across the world, amid its huge boom in the last six months.
The FCA recently banned retail trading in derivative cryptocurrency, citing the difficulty in valuing it as an asset. US Treasury secretary Janet Yellen called bitcoin an "extremely inefficient" way to transact business.
Bitcoin's rise has cooled off in the last month as it struggles to break $60,000, but investors are piling into altcoins - an alternative cryptocurrency to bitcoin - in scenes reminiscent to the build of the last crash in 2018.
Investors who bought Dogecoin - which started as joke in 2013 - have seen 9,000% returns in the last year.