Losses heavily impacted by Hurricane Matthew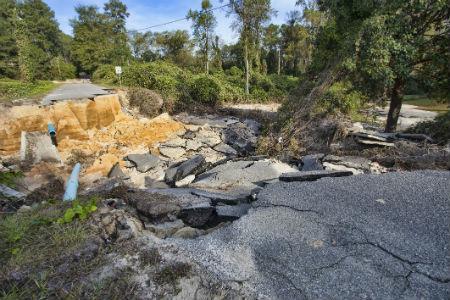 The US property & casualty industry made its' first underwriting loss in four years with its 2016 financial results, according to AM Best.
After seeing deterioration in underwriting results for three consecutive years, 2016 saw an 18.3% decline in net income compared with the same period in 2015.
The growth in net premiums of 3.6% was more than offset by the 8.0% increase in losses and loss adjustment expenses.
According to reports from AM Best, US P&C industry annual catastrophe losses for 2016 were an estimated $24.9bn, up 43.2% from 2015.
This is large part was down to losses from Hurricane Matthew, which boosted losses to their highest level since Hurricane Sandy of 2012.
The AM Best report, 'First Look – 4Qtr 2016 US Property/Casualty Financial Results' derived its data from companies' statutory statements that were received as of 9 March 2017, representing an estimated 94% of the total P&C industry's net premiums written.