AXA will take five strategic actions as it moves towards 2023
AXA has revealed that it is "very well positioned" for growth following the Covid-19 pandemic, striving to cater for the new insurance needs of customers and society.
This is according to AXA's chief executive Thomas Buberl, who said the insurer has a "unique profile".
This, he said, is because the group is now reshaped to be a simpler and more focused organisation, closer to its customers and with the right scale across its geographies and preferred segments – health, protection and property and casualty commercial lines.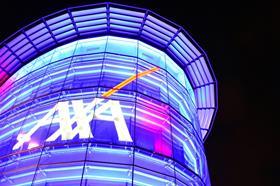 He said that AXA is now moving towards 2023 with five strategic actions, which includes expanding health and protection, simplifying the customer experience and accelerating efficiency, strengthening underwriting performance, sustaining AXA's climate leadership position and growing cash-flows across the group.
New chapter
Buberl continued: "Bold and strategic choices have been made over our previous Ambition 2020 plan, as we successfully transformed our group, shifting AXA's profile towards insurance technical risks, simplifying the organisation and scaling innovation in services. At the same time, we delivered [a] consistent, strong financial performance.
"Our strategy is designed to deliver sustained earnings growth, driven by all our geographies, and a clear path to dividend growth, supported by enhanced cash generation, a strong balance sheet and disciplined capital management."
Meanwhile he said that AXA's earnings are expected to be adversely impacted in 2020 due to Covid-19.
"At the same time, 2020 has shown the relevance of AXA's strategic vision, its solidity and the tremendous engagement of our people and partners.
"Together we are entering a new chapter for AXA in a strong position to bring even more value to all our stakeholders in line with our purpose: act for human progress by protecting what matters," he said.
AXA 'very well positioned' post-Covid as it works towards 2023 strategy
1

Currently reading

AXA 'very well positioned' post-Covid as it works towards 2023 strategy

2

3

4