Reinsurance chief underwriting officer states that systemic risks are 'beyond the insurance and reinsurance industries' alone
The cyber reinsurance market is "hard at the minute" because "there isn't enough capacity out there", according to Matthew Wilken, chief underwriting officer at Hiscox Re and ILS.
Speaking exclusively to Global Reinsurance at this year's Rendez-Vous de Septembre conference in Monte Carlo, Wilken described cyber as an important systemic risk because it "transcends socio, geopolitical [and] geographic boundaries".
For him, however, cyber is "an area that the reinsurance industry, arguably, is starting to get its hands around".
He said: "I've seen the emergence of organisations trying to define limitations, to be able to give more coverage to their cedents.
"We write cyber reinsurance and it's certainly an area that is hard at the minute - mainly by virtue of the fact that there isn't enough capacity out there. Our portfolio is a stop loss, aggregate only portfolio for that very reason.
"We've looked at trying to identify those loss of warrants definitions and we continue to work on it because it is quite a challenging set of circumstances trying to find that balance, but it will occur."
Referencing Lloyd's of London's requiring its underwriters to include exclusion clauses for state-backed cyber attacks within standalone cyber policies, Wilken said that he understands that "there needs to be [a] framework [of] restrictions in order to be able to control the aggregation".
He continued: "There are elements that one wouldn't ever want to cover. Same with the property treaties where there's a standard war exclusion on property treaties and it becomes the de facto norm."
Working together
Wilken described systemic risks as "the most challenging ones" that "no one deals with alone".
"Systemic risks invariably, whether you're [in] insurance or reinsurance or not, are the ones that ultimately cause business failures," he explained.
"The industry definitely has accepted that these systemic risks exist and a lot of work is going into it - being able to control it, measure it, identify it."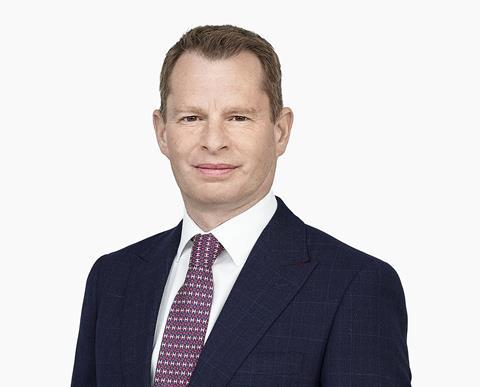 This work, however, must be centred on public-private collaboration. Wilken added: "[Systemic risks are] beyond the insurance and reinsurance industries and society as a whole."
One systemic risk that Hiscox Re and ILS has been leaning into is climate change. Wilken noted that the reinsurer is a founding member of global network ClimateWise, which is part of the Centre for Sustainable Finance, as well as works within a Lloyd's committee on disaster relief.
Being able to assess and measure climate change within a reinsurance context is a "core fundamental part" of Hiscox Re and ILS' strategy, Wilken explained.
"It's an area in the market where we've had this level of volatility for a long time and I think we've become comfortable with this with level of volatility that exists and being able to price it. But it's certainly something we need to continue to focus attention on," he continued.
"There's no doubt that the climate is changing, it's always continued to change. [We've] luckily invested a lot of time and energy and effort into using our own research and development teams to look into climate change.
"We're cognisant of the potential rise of rainfall and bigger storms and things like that, but we've rated for it and baked it in. So, we perhaps feel confident in our ability to try and assess it, which has always proved to be challenging."
As part of this drive to better understand and mitigate climate change, Hiscox Re and ILS is providing insurance and reinsurance provisions for the renewable energy sector, as well as striving "to be greenhouse gas free" as an organisation by 2050. The company is already carbon neutral, Wilken added.
"It's not just about the pricing - it's about how we conduct ourselves as well," he said.
Crop concerns
Climate change is additionally impacting lines of business such as agriculture.
Wilken explained: "[The] challenges of feeding the world and how we end up trying to facilitate that, particularly given climate change - we see droughts in Brazil and we see droughts in Europe and excess flood in other territories. A lot of that does impact the crop yields.
"It's a market that's been impacted back in [the] 2021 growing season to varying degrees, but it's an area that's continued to grow. And we'll be part of that journey as well."