Reinsurer's chief underwriting officer emphasises that inflation 'doesn't scare us'
Hiscox Re and ILS is "looking forward to [a] continued hard market on almost every line" of business, as "all markets" are hardening "simultaneously", according to Matthew Wilken, the reinsurer's chief underwriting officer.
Speaking exclusively to Global Reinsurance at this year's Rendez-Vous de Septembre in Monte Carlo, Wilken explained that "it's the first time I've seen nearly all markets harden simultaneously".
Some classes, however, have hardened more than others – Wilken pointed to Florida-based risks and cyber linked insurance and reinsurance as examples of particular lines of business where it is "very tough" and difficult "to get access to capacity".
He continued: "The risk excess market continues to experience losses – billion dollar losses as well. And that's been under scrutiny for a long time. I expect that will continue to be quite hard to place business as well."
Following the mid-year renewal process, Wilken observed that there is "no doubt" that "discipline [has] returned to the market". However, he believes this discipline is not only evident in reinsurance pricing, but also in "contractual terms" as well.
"Over the soft market, there's been leakage into some of the contract terms," he explained.
"That's tightened and it will continue to tighten. So, those predominant primary and secondary perils that are given the most cover, I think that's where we're going to see perhaps restrictions of hours clauses and various things like that."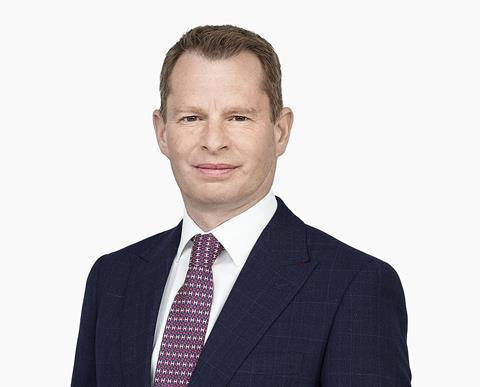 Unafraid of inflation
Despite inflation and the cost of living escalating to record highs in the UK this year – with the Consumer Prices Index reaching 10.1% in July 2022, according to August 2022 data from the Office for National Statistics – Wilken said that Hiscox Re has "always had our arms around" inflation and that "it doesn't scare us".
Wilken added that inflation underpins "how we look at and assess exposure and [the] price of business".
For him, it is also "important to recognise [that] there will be different inflation per cedent" – Wilken emphasised that it would be "disingenuous" to apply a "blanket" mitigation approach across all cedents because inflation is so "acute in terms of how it's individually focused".
He continued: "We're very customer focused on it. There are some [insurers that] have already adopted inflation into their primary models - their exposure assessments will be flowing through to us as reinsurers.
"So, there's an element of us measuring that, assessing their ability to do it and augmenting it if necessary."
Wilken further flagged social inflation as "out of control", especially in Florida after rating agency Demotech notified approximately 17 Florida domestic property insurance companies that their Financial Stability Rating (FSR) was to be downgraded in June 2022.
However, Wilken stated that Hiscox Re has been "largely immune" from these troubles due to "being incredibly focused on the individual customers we were dealing with".
Capacity crunch
In terms of where Wilken predicts capacity may come under pressure, he pinpointed the "bog standard cat world" as being "under a little bit of squeeze", while Florida continues to be a "focal point" and "challenging market" for capacity following June 2022.
However, there has "been enough capacity to fill the reinsurance cap treaties, particularly in the international space as well".
Wilken additionally feels that insurance-linked securities (ILS) capacity will remain flat, or marginally increase. Against this backdrop – and "in the absence of a cat loss, which potentially would impair a little bit of capital" – Wilken believes there will not be "a huge abundance of excess capital flowing about".
In turn, this will mean "hard to place reinsurance treaties are going to become harder because most areas are probably looking at buying more given the inflationary challenges the world is seeing at the minute".
"If that is the situation - and I don't know the answers as to how many billions of cover will be bought - then we're going to be faced with a slight crunch in that market and continued hardening," he said.